Upcoming Concerts
Vancouver's most established and favourite gospel choir, Universal Gospel Choir (UGC) is a community-based group of singers passionate about raising the roof. Known for fun, musical diversity and standing room only concerts, UGC celebrates all genres of music from old school gospel, to current uplifting pop, to civil rights anthems, to traditional songs from nations all over the world. 60 voices strong, the Universal Gospel Choir is an open, justice-oriented group celebrating the best of choral music and committed to lifting and inspiring the human spirit.
UGC holds a number of concerts throughout the year.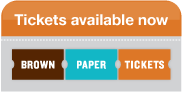 Upcoming Events Include:
April 5 at Sutherland Community Church
Charity concert benefiting the Harvest Project.
7:30pm
630 E. 19th Street, North Vancouver
Tickets available at http://sutherlandchurch.ca/tickets/
May 4 Joy and Unity
Featuring Oakland Interfaith Choir and the Universal Gospel Choir
7:00pm
Canadian Memorial Church 
1806 W. 15th and Burrard Vancouver
Admission by Donation
And coming soon…
Universal Gospel Choir's Annual Spring Concert
Soulstice 2014 Higher Love
Friday, June 13 at 8:00pm
Saturday, June 14 at 7:30pm
Higher Love will feature new repertoire and powerful soloists.
Canadian Memorial Church 
1806 W. 15th and Burrard, Vancouver